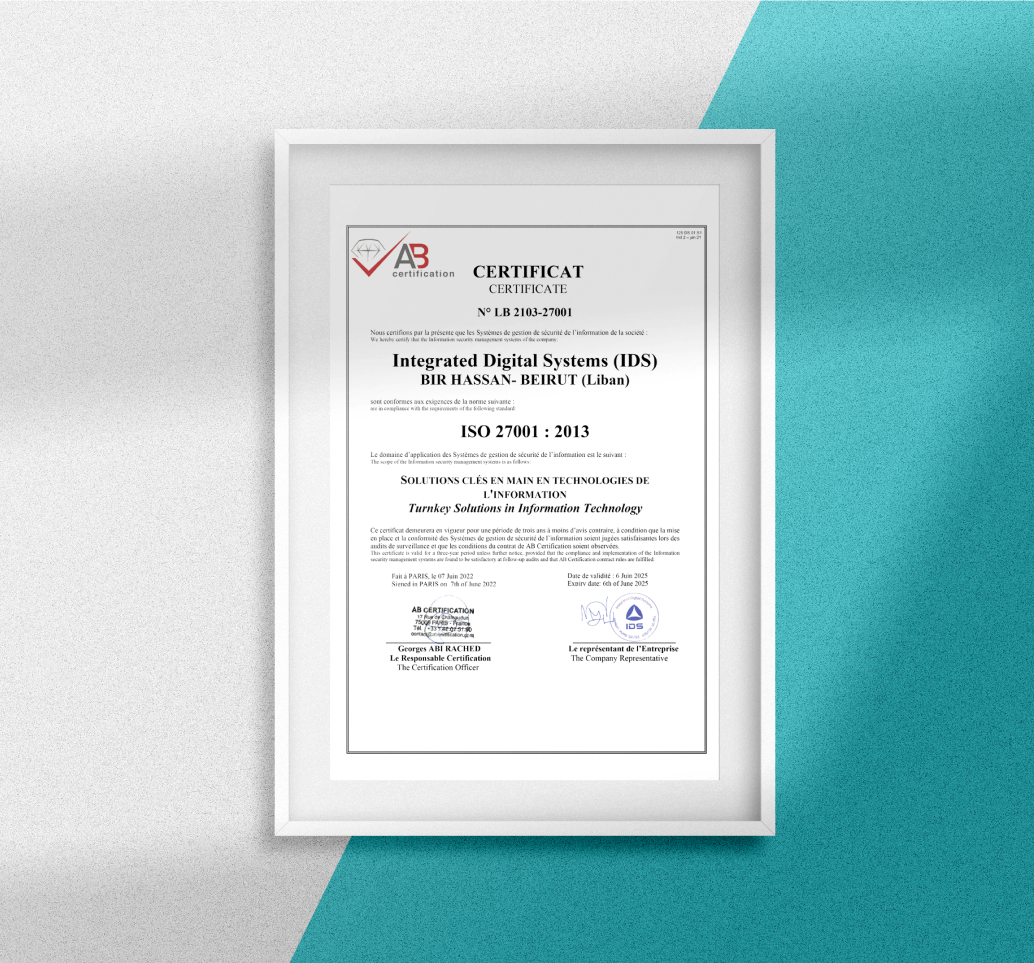 13 Jun 2022
ISO 27001 is one of the most important and internationally implemented Information Security Management Systems. It identifies controls to ensure the confidentiality, integrity, and availability of information, and uses a risk-based approach for managing and improving information security within an organization.   
Being compliant with ISO 27001 means that the company is committed to protect its operation and the customers' data using the best standards and measures in information security.  Our ISO 27001 certification also ensures our compliance with GDPR.
We gained the certification after a rigorous audit by an external independent firm that validated our approach and measures to secure our operation and our customers' IT solutions.
W are proud to be one of the few companies in the region to be granted this certification.
This milestone is very important as it gives us an edge in maintaining our business and pushing it forward.