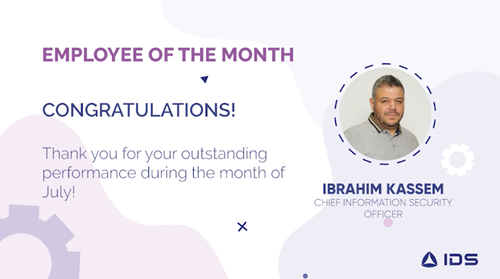 01 Aug 2021
Congratulations to Ibrahim Kassem, our Employee of the Month for July!
Ibrahim joined IDS in 2007 as Information Security Officer in NSSF. He then became Chief Information Security Officer in 2019. Ibrahim also established the Infrastructure Services department at IDS.
He was chosen as employee of the month for his huge contribution in establishing the renovation and his continuous support to all departments' needs with fast output and positivity.