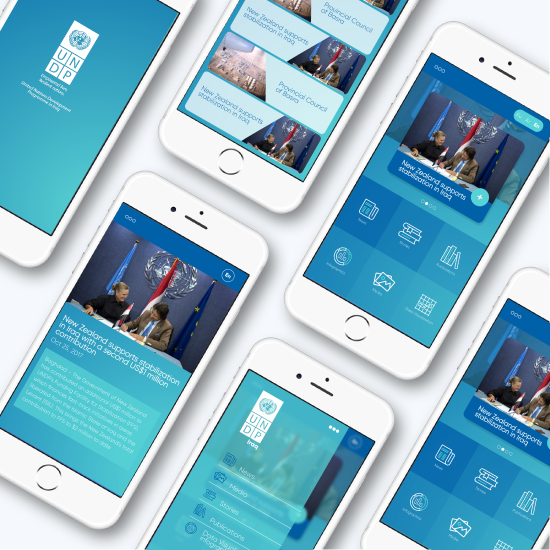 29 Jan 2018
IDS is thrilled to announce the launch of "The UNDP Iraq Mobile App".
IDS has developed a mobile application for iOS and Android for The United Nations Development Programme (UNDP) in Iraq.
The UNDP Iraq mobile application is an informative, user-friendly app that was mainly developed to enable the Iraqi users to be always updated and well informed of the UNDP's support to the people of Iraq by uploading the UNDP's work, impact, and the progress towards the Sustainable Development Goals.
The application previews news, impact stories, publications, media library, infographics and visualized data in Arabic, Kurdish and English languages.