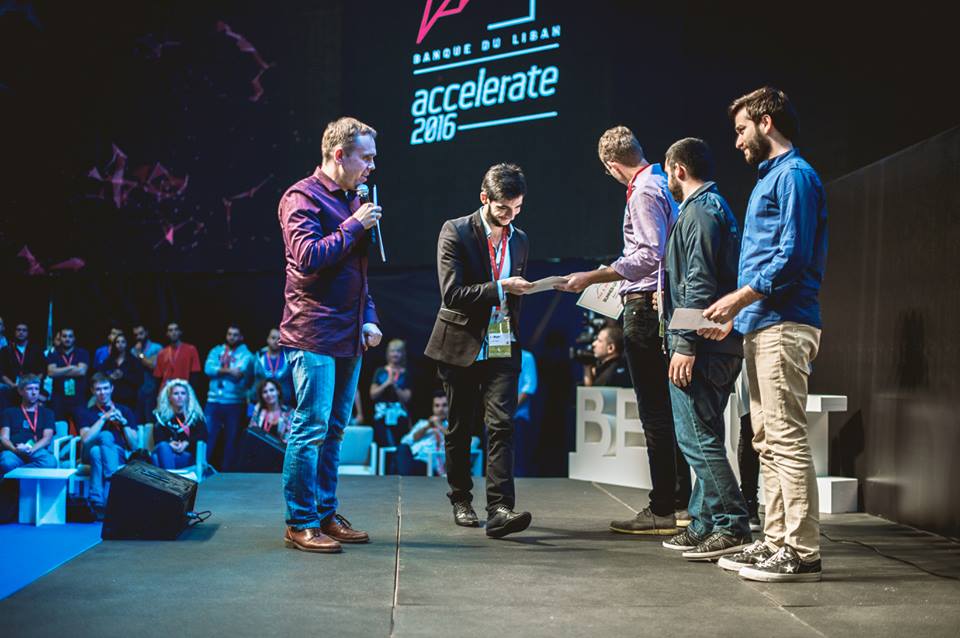 21 Nov 2016
Banque du Liban (BDL) Accelerate 2016 is Lebanon's 3rd annual international conference, and officially the biggest and most influential on the Mediterranean and in MENA. Under the theme of "Innovation: Intrapreneurship VS Entrepreneurship", the event took place in Forum de Beyrouth and was organized by Banque du Liban – The Central Bank of Lebanon. BDL Accelerate 2016 has covered 3 days and anticipated 10,000 attendees from all over the world, with over 1,000 internationals, 4,000 professionals, 3,000 entrepreneurs, and 2,000 students
From 2-4 November around 130 people gathered for BDL Accelerate 2016 HealthTech Hackathon. The event brought together talented doctors, engineers, coders, designers, and business & marketing professionals around the world to disrupt the health and medical industries. Having built an extraordinary experience throughout his journey at IDS, Ali Majed, one of the most talented developers at IDS - who's always succeeding in delivering amazing results in his career- decided to take the challenge of the HealthTech Hackathon and got the "Runner-up Prize" at the event for developing an app called "Find a Nurse".
After winning the prize Ali explained to us the whole challenge and gave us some details about the project. The interview with Ali is summed up below.
1. What was the challenge about?  
HealthTech Hackathon challenge was about developing a beta prototype of an app related to the health sector in only 48 hours.
2. How many members were participating in the challenge? How many members were you in the group? And what was your role in the development process?  
120 members participated in the event, and were divided into 21 teams. Our team was made up of 7 members and I was the senior back- end developer.  
3. Can you tell us more about the "Find a Nurse" App? 
The mobile application serves as the Booking.com for home nurses, the app lets the patients and their families track nearby qualified home-nurses and book their services at competitive prices. 
4. What was the first thing you thought of when getting the prize?  
I was so grateful to see that the hard work we made paid off.
5. What do you think are factors that made you win the Runner-up Prize? 
The most important factor was the harmony between the team members, we were always working on the same level, giving our best and always were highly concentrated on the smallest and the biggest details in the project. The app also is much needed in the healthcare environment as it provides services to a vast number of users.  
6.
And now after the HealthTech Hackathon Challenge, what is the next step? 
After winning the prize, we got motivated to work harder to upgrade the app and enhance the concept of the home health in order for the app to be useful in the future.