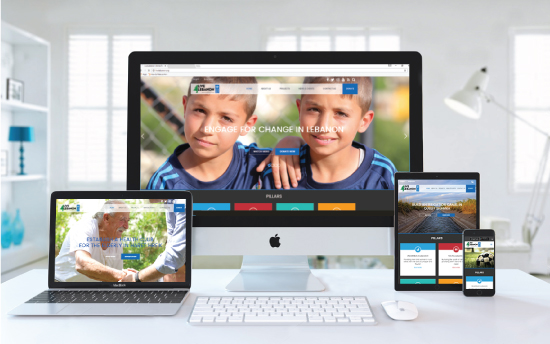 27 Sep 2016
IDS is thrilled to announce the launching of Live Lebanon's revamped website.
Previously designed and developed by IDS in 2014, the website was given a face-lift in 2016 to stay in-line with Live Lebanon's new identity and ensure it adopts the latest practices in web design. The website was given a responsive layout with modern look and feel embracing the latest fonts and graphics used nowadays.
The website highlights on the four main pillars of Project Live Lebanon by following a color-coding scheme for each pillar: Young Lebanon, Green Lebanon, Prosperous Lebanon, and Healthy Lebanon.
IDS made sure to design the website homepage and internal pages in a way to ease access of info and ease navigation across pages. The new design allows easy searching for projects based on three criteria: Status, Pillar, and Region.
Visitors can Donate Online by specifying the Project to donate for, based on the pillar and the region; they can also learn the latest news and events in Live Lebanon and view their partners.
Direct integration with social media channels allows visitors to view and interact with Live Lebanon's activity on social media networks directly from the site.
The renewed site gives an exciting experience and serves the main purpose of this project in reaching out to the immense Lebanese diaspora worldwide and give them the opportunity to support the people in their homeland that are in need.