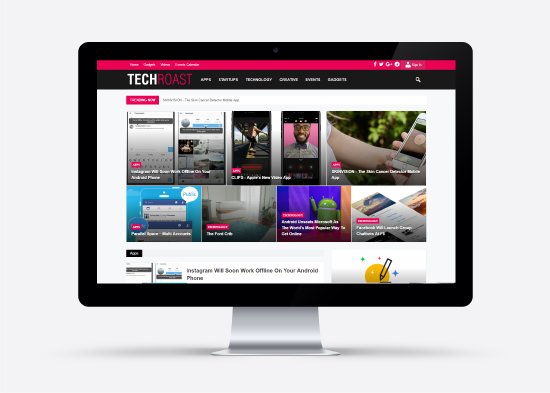 24 Apr 2017
TechRoast is a technology news platform, dedicated to gather all the tech news locally and internationally.
IDS has developed the website of TechRoast using the newest technologies of UMBRACO open source CMS.
While surfing the website, the visitors will have a very user-friendly experience when hopping from a category to another, since they will be exposed directly to the most recent news of each section once they log in to the TechRoast website.
For an Up-To-Date website that attracts all the visitors of different tastes, our team of designers used the most striking colors and designs to come up with a very fresh, amazing, and colorful layout theme.
At any time, users can share their preferred articles through the social media buttons.