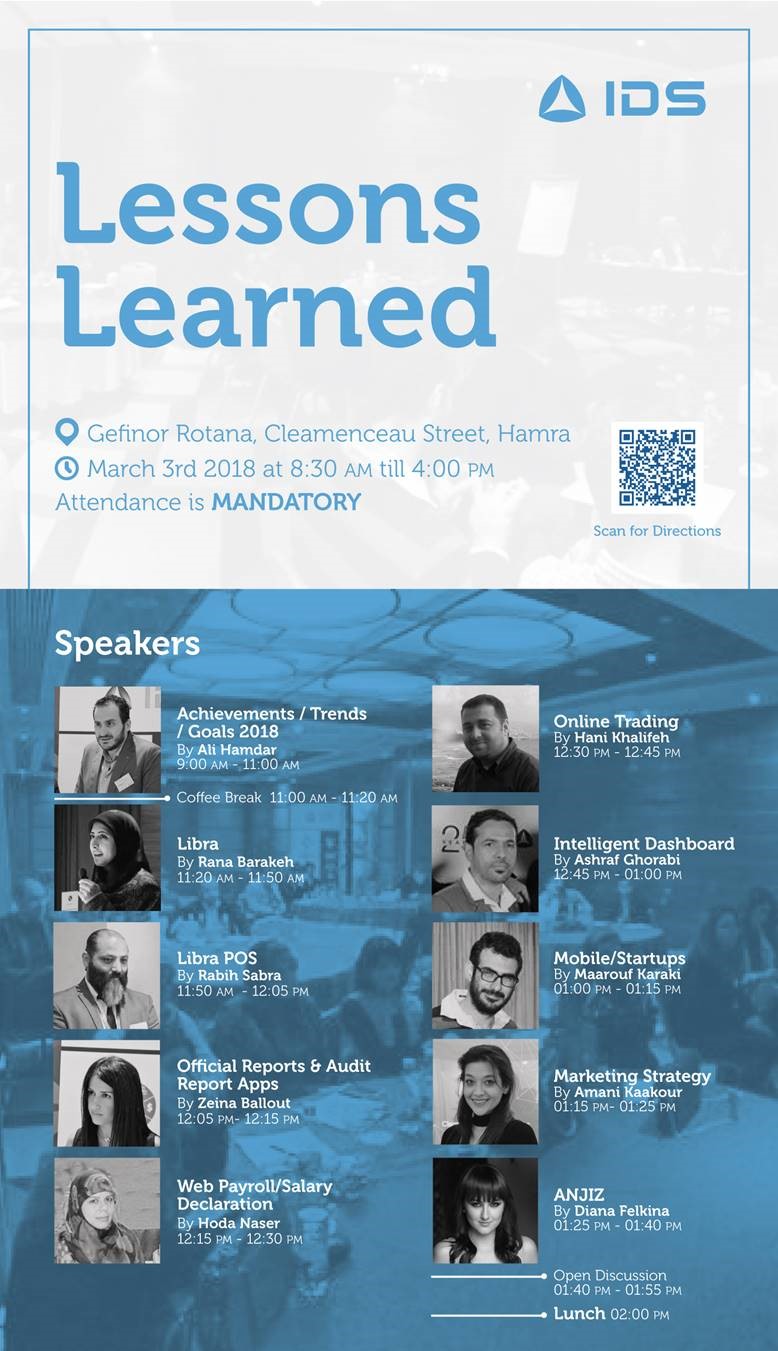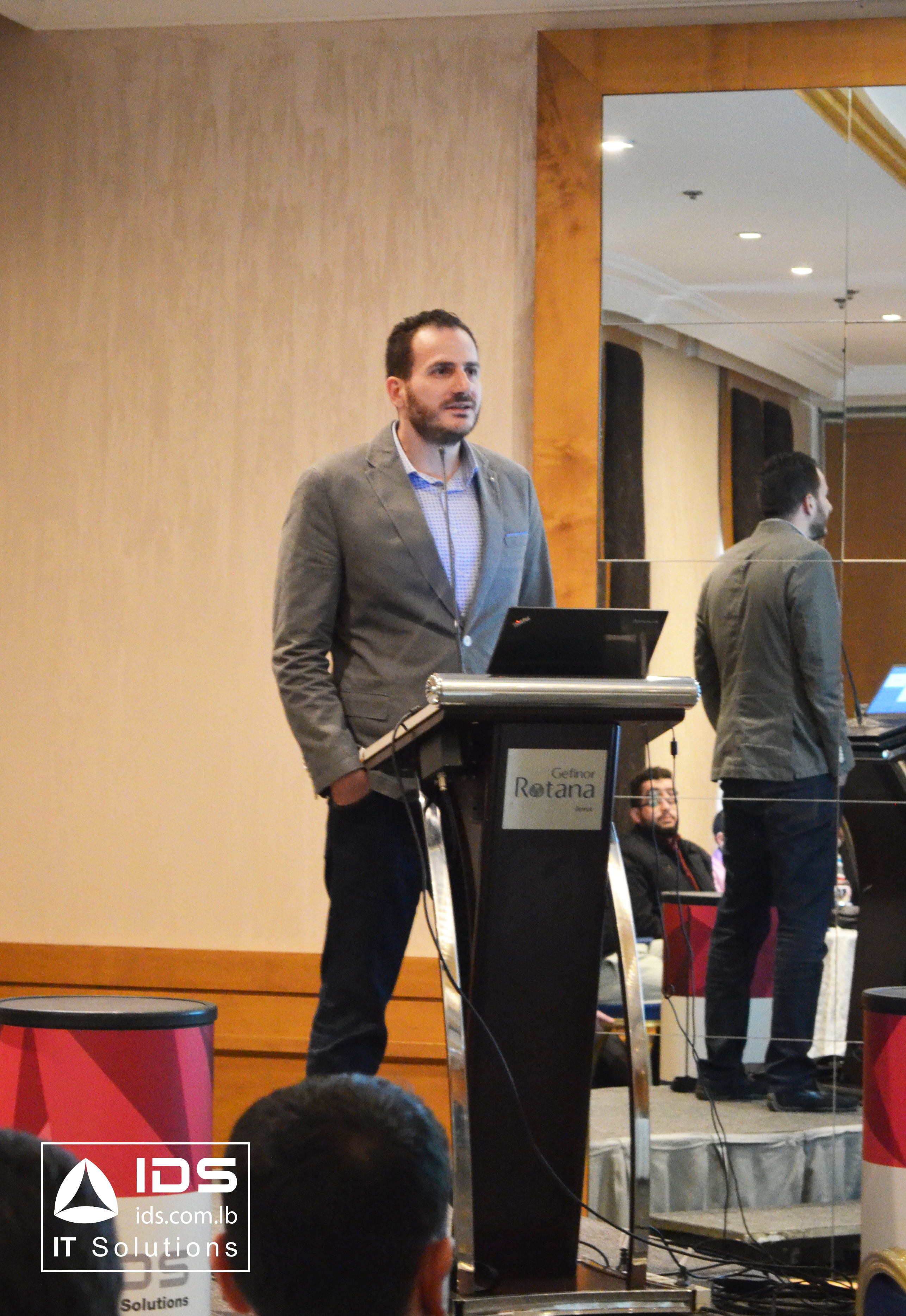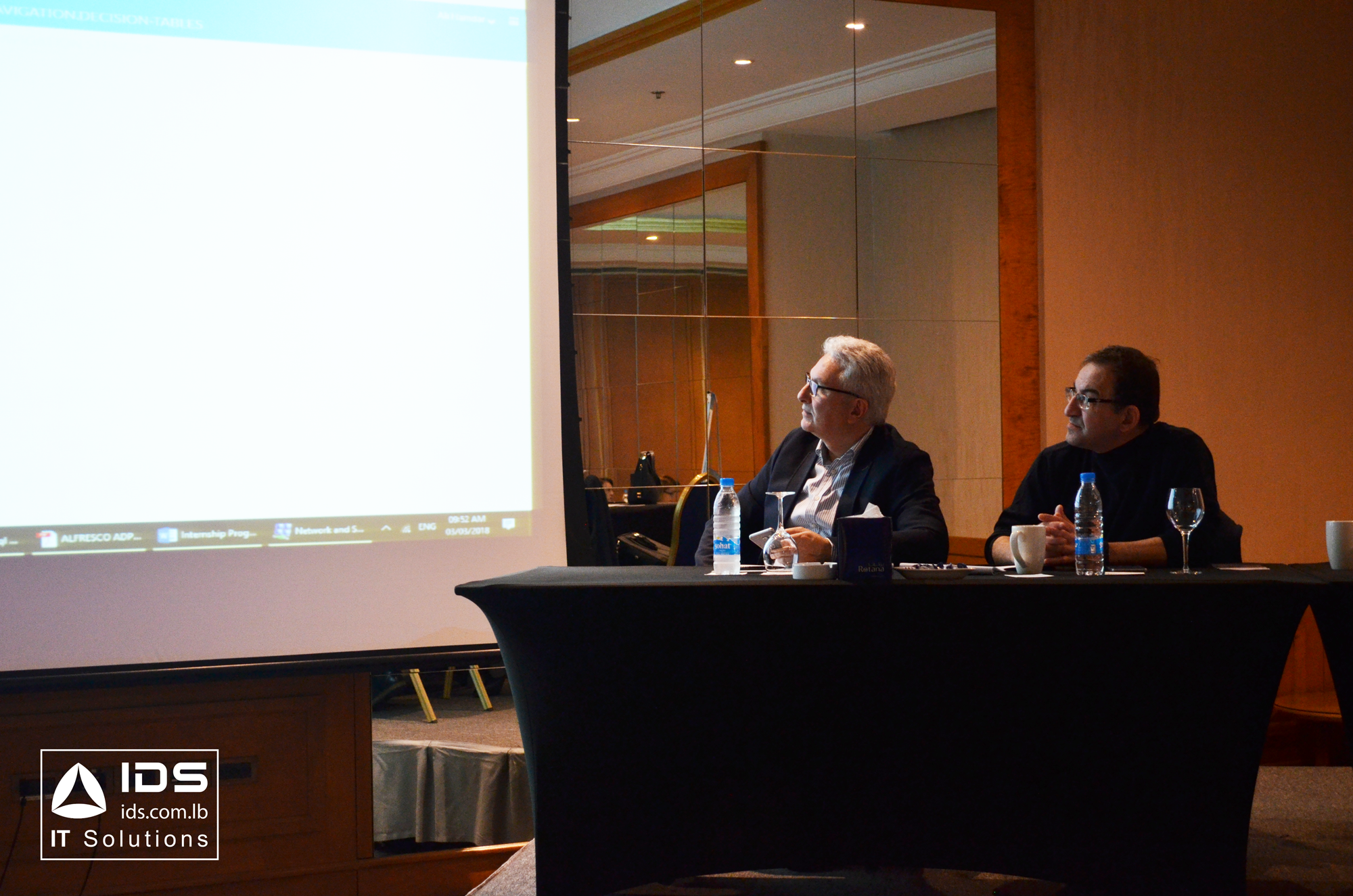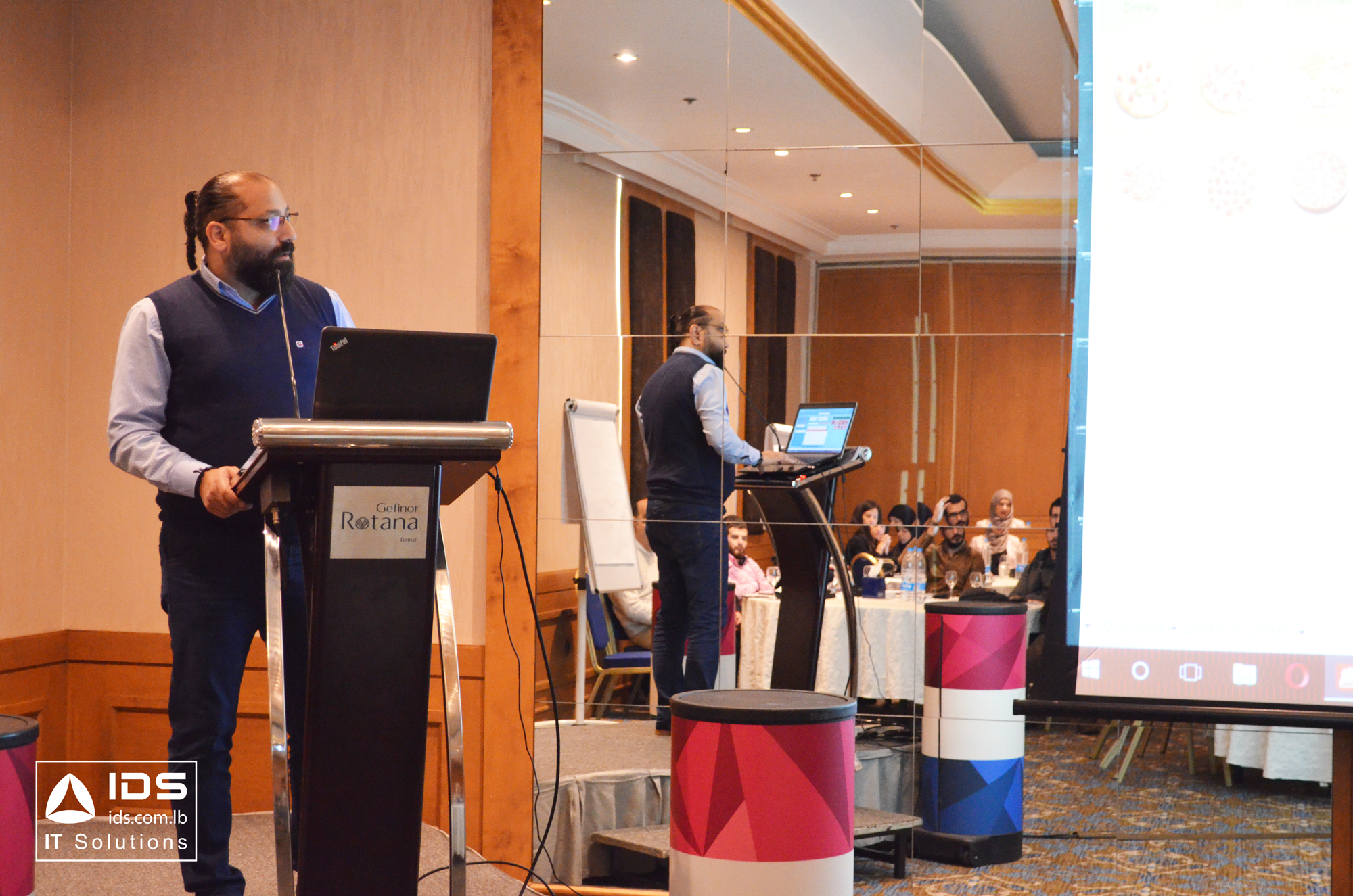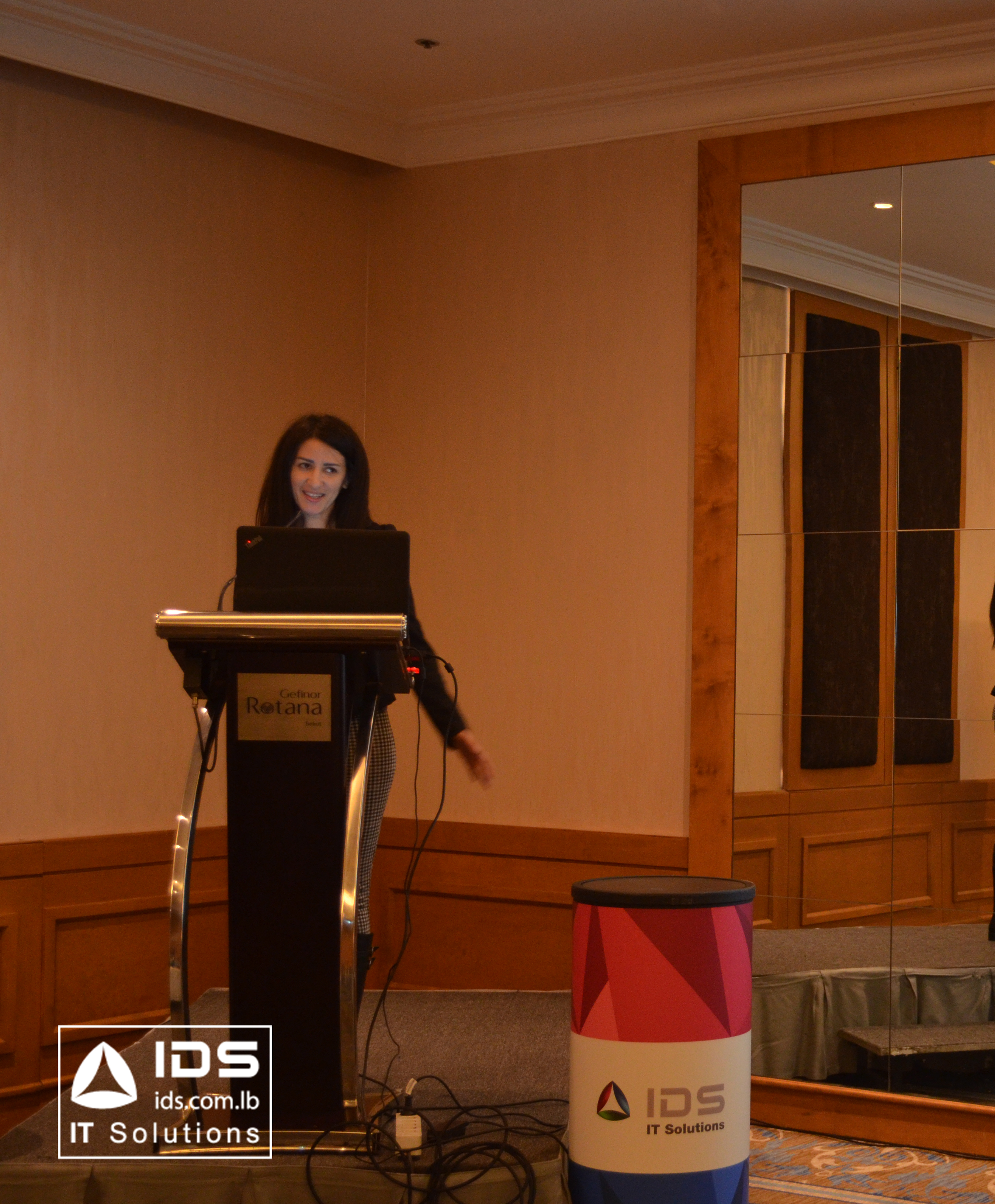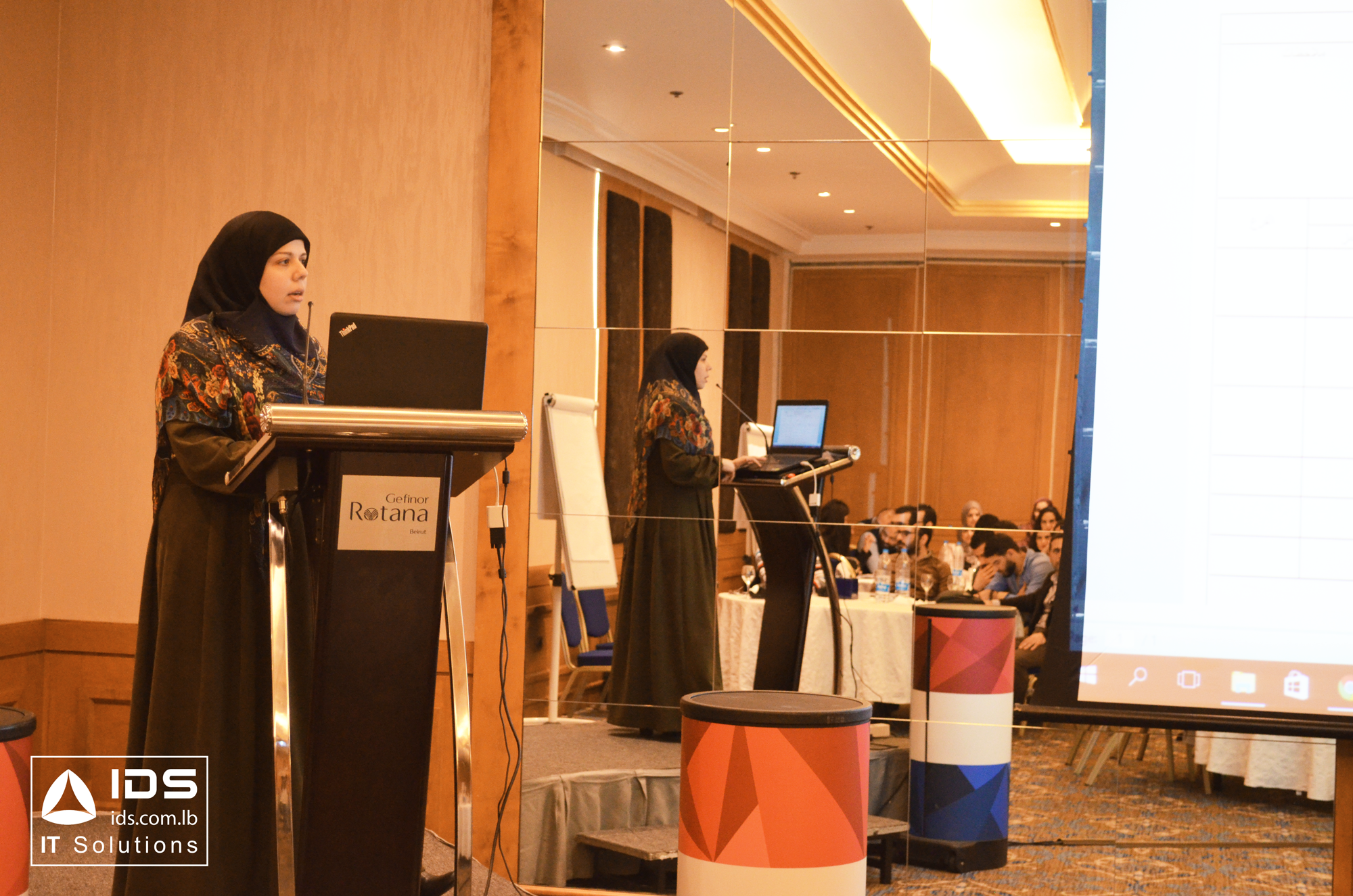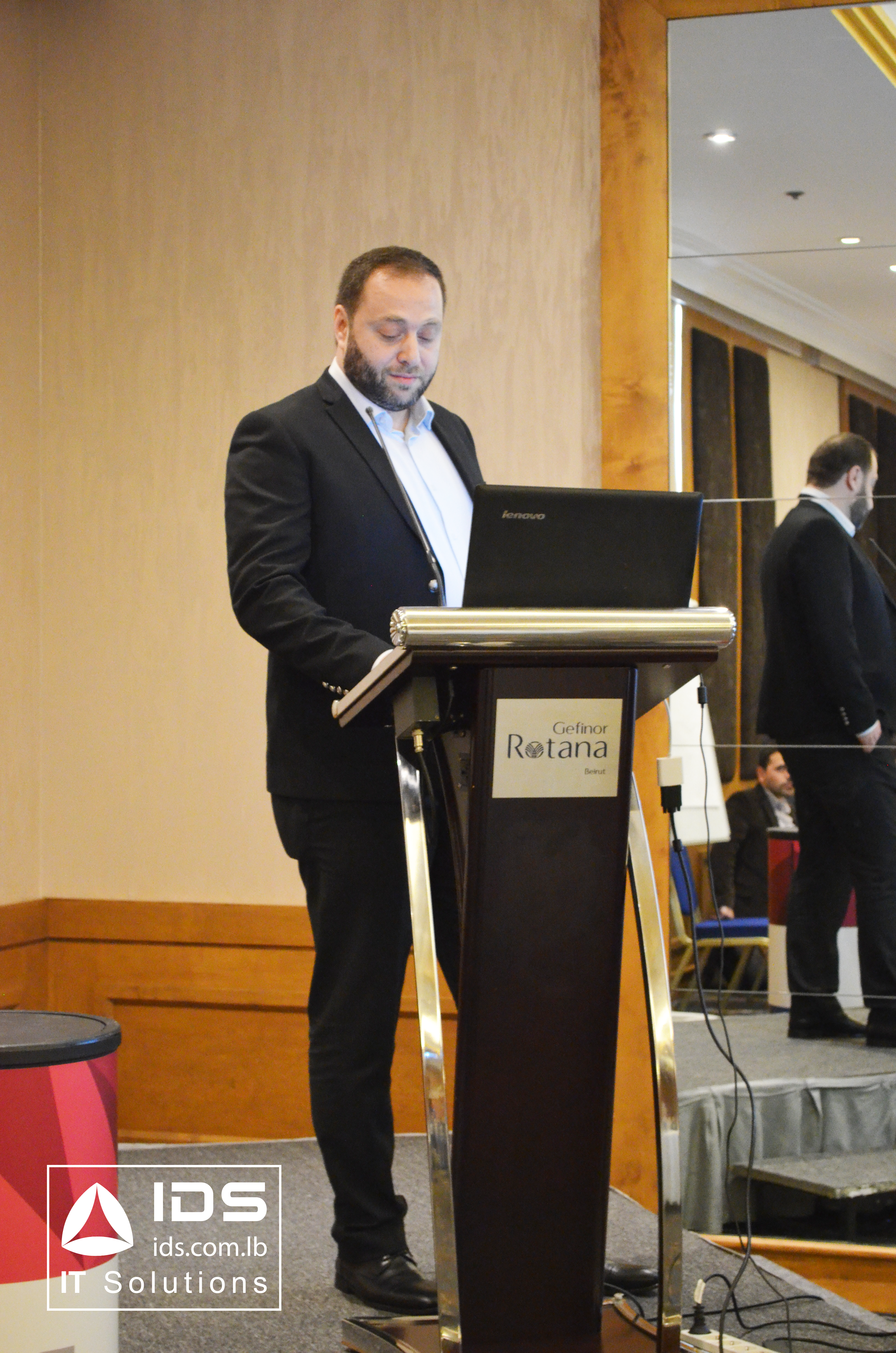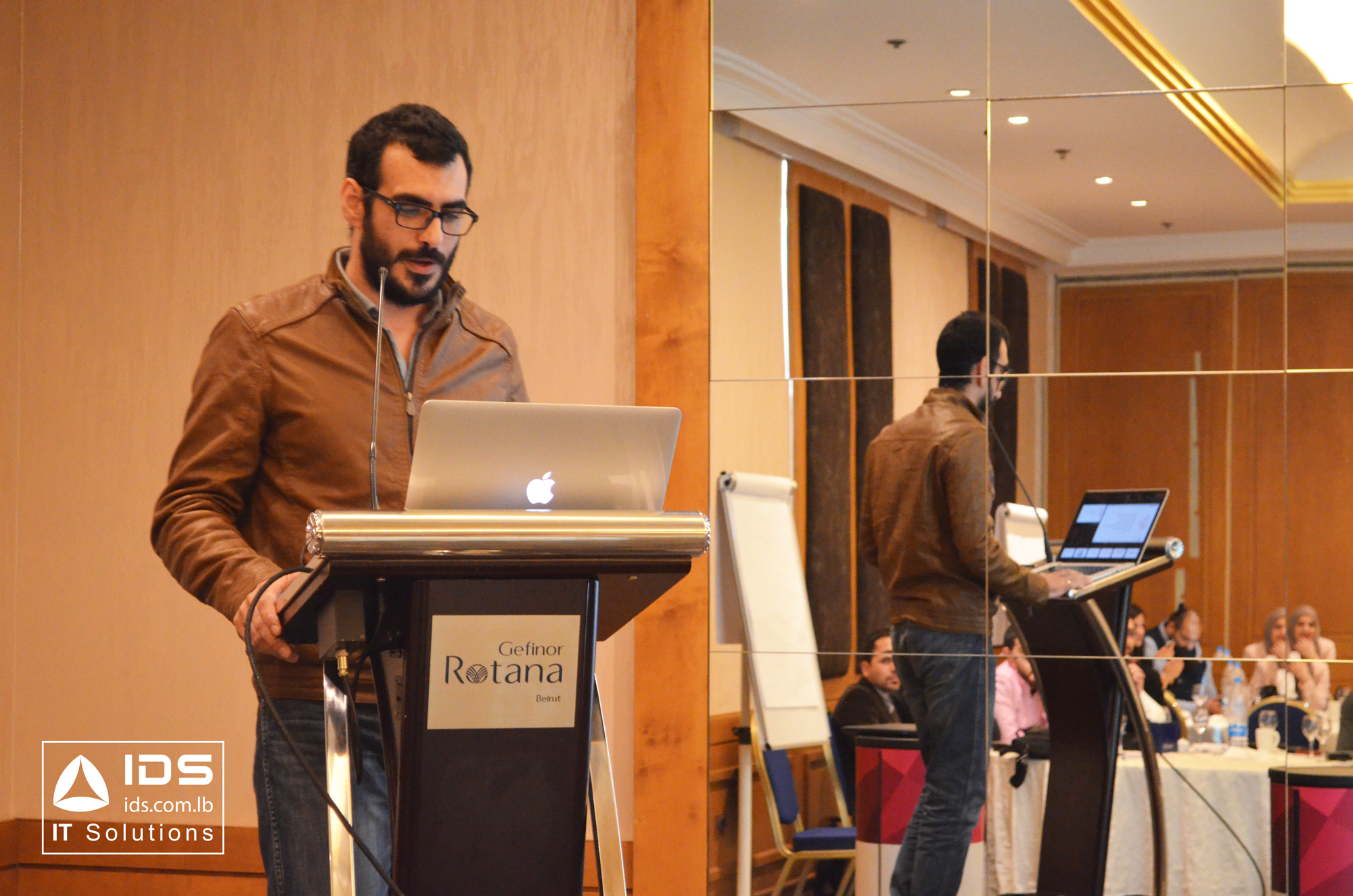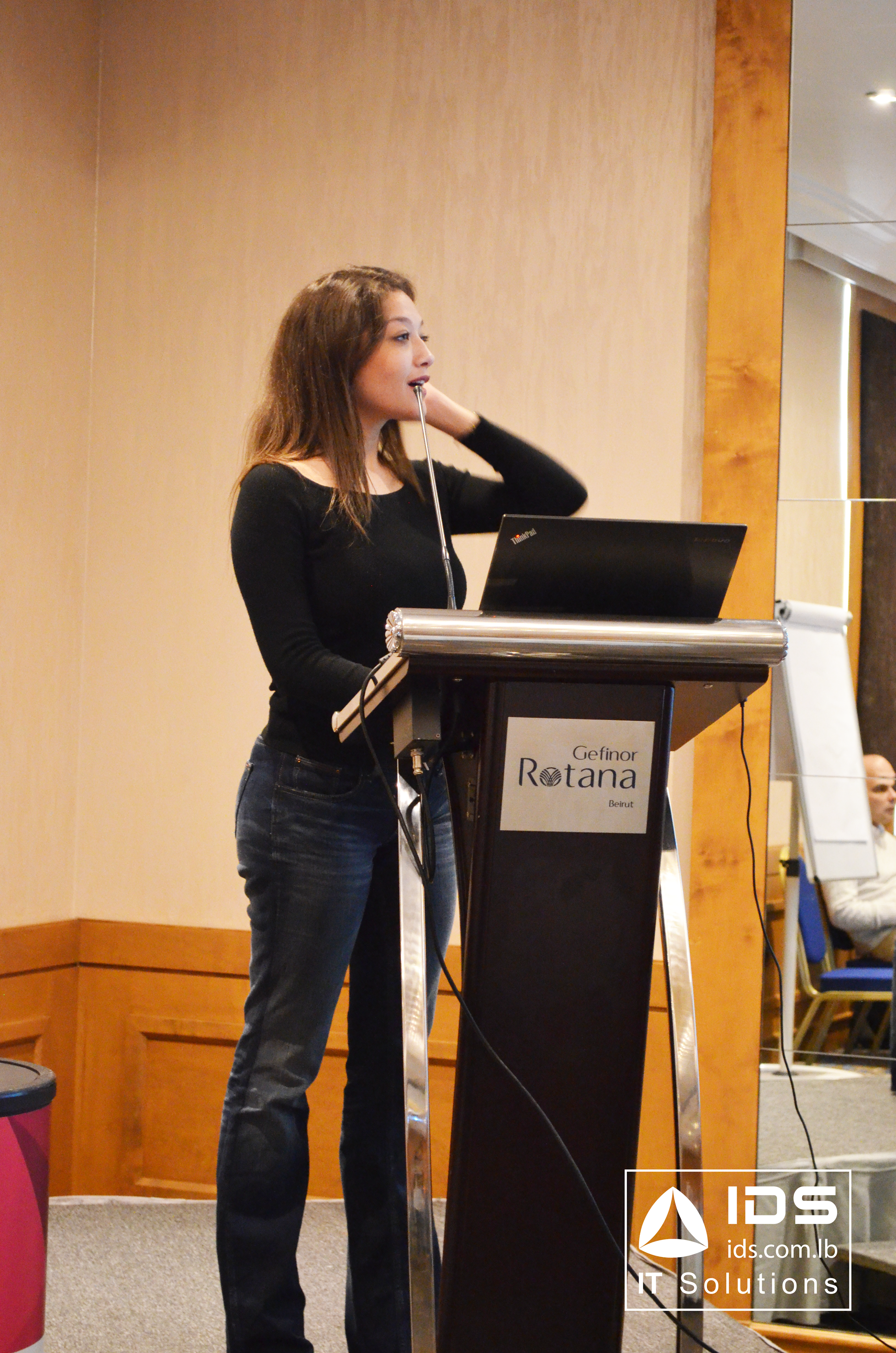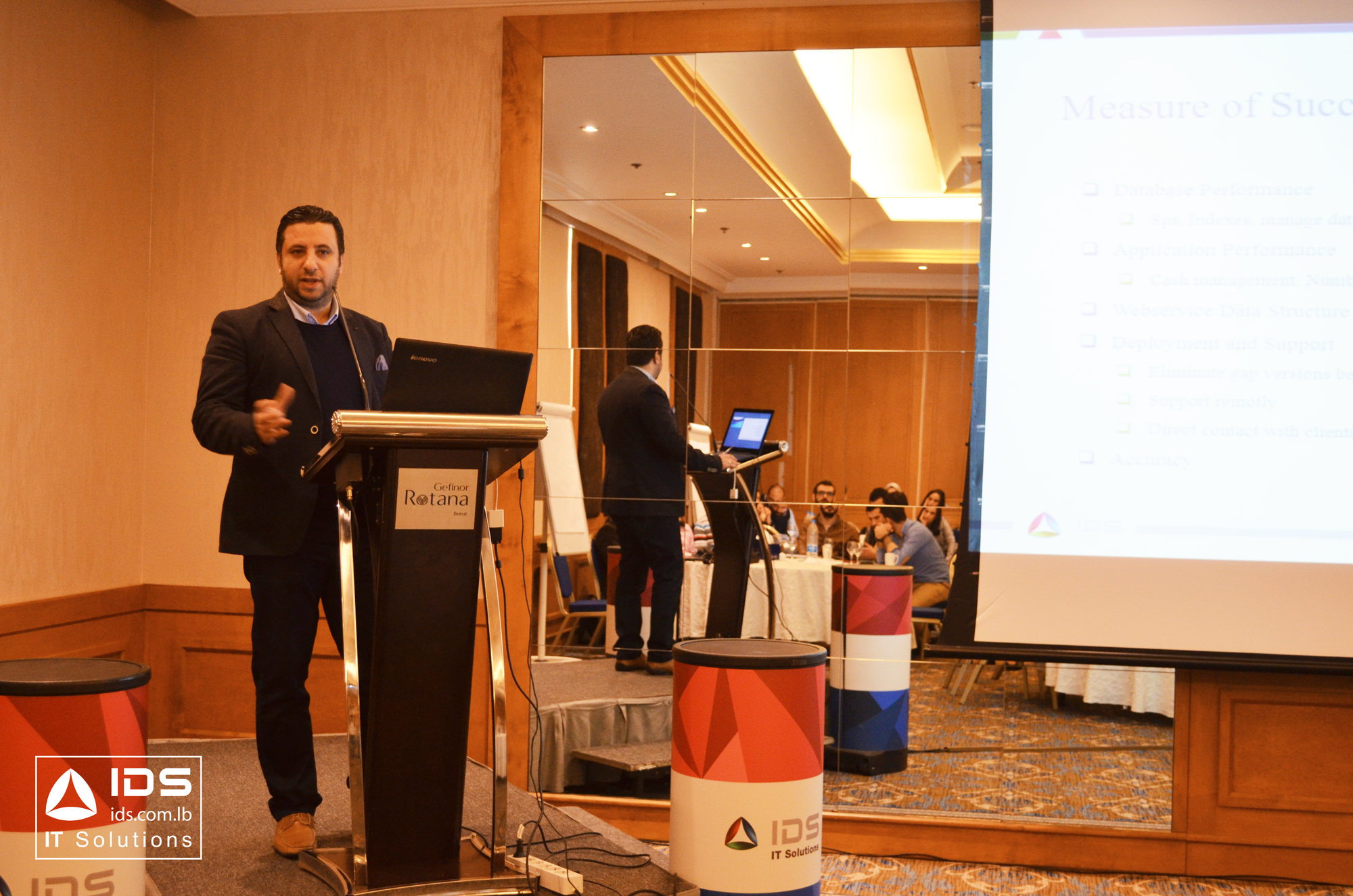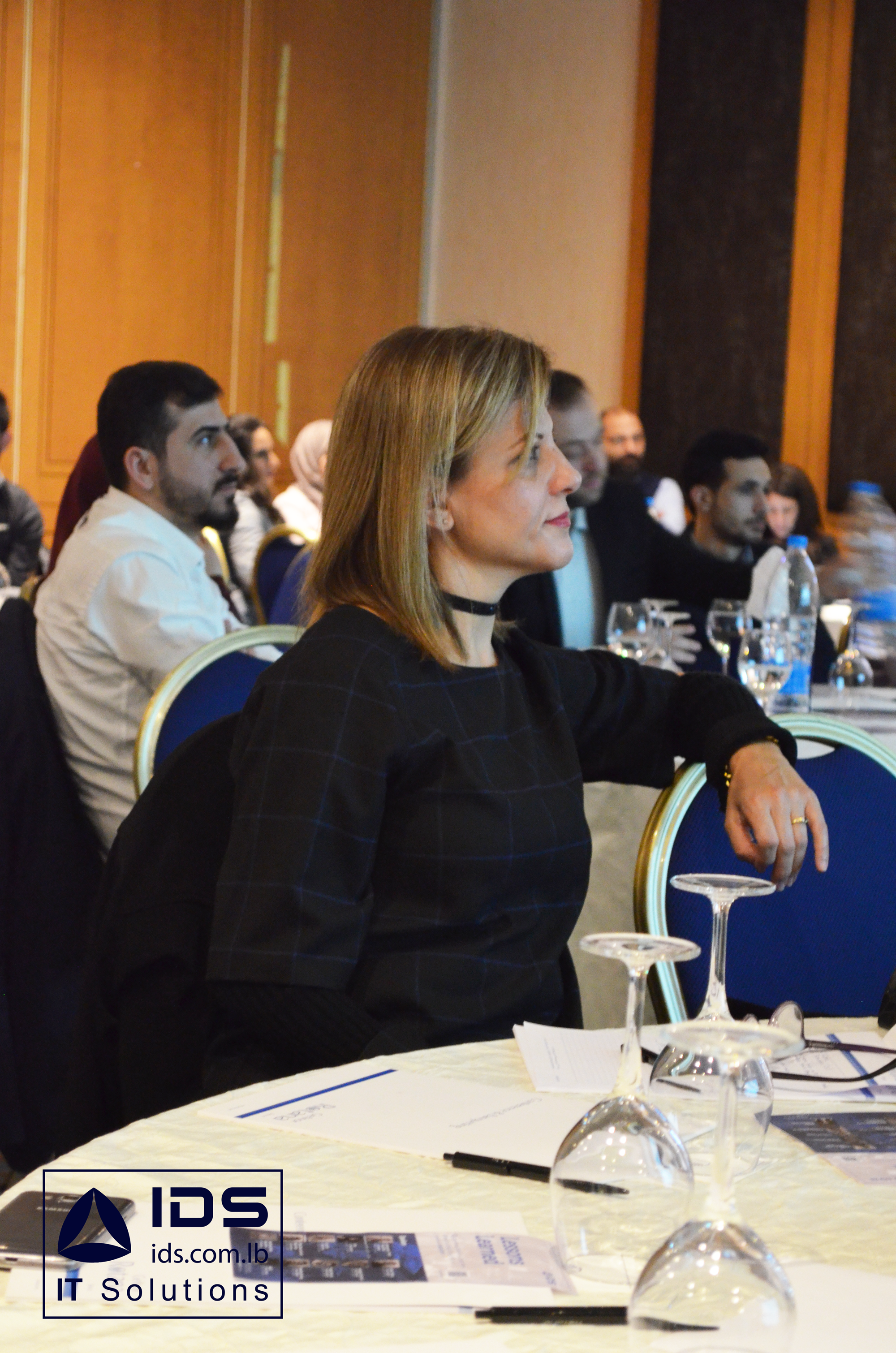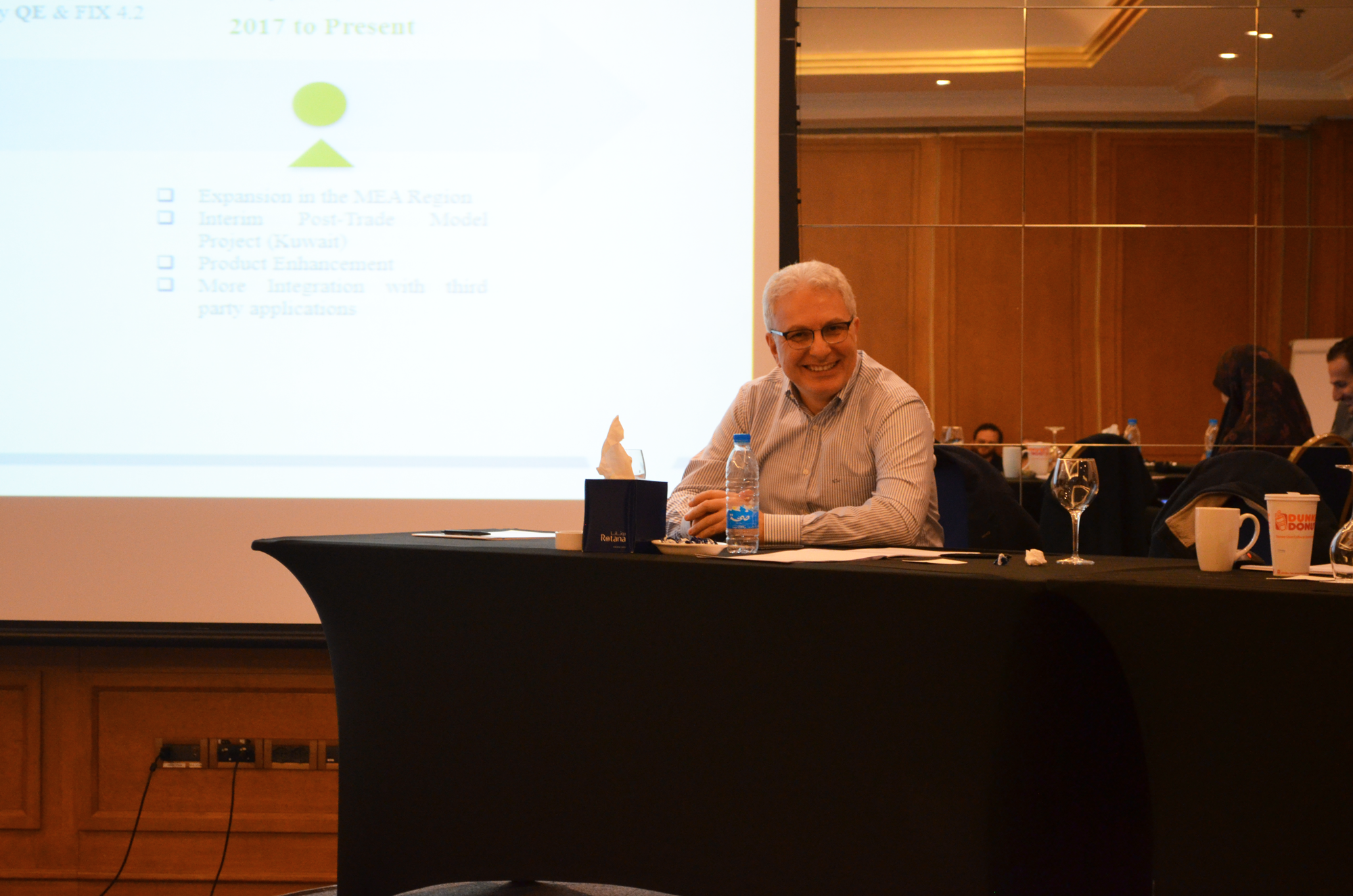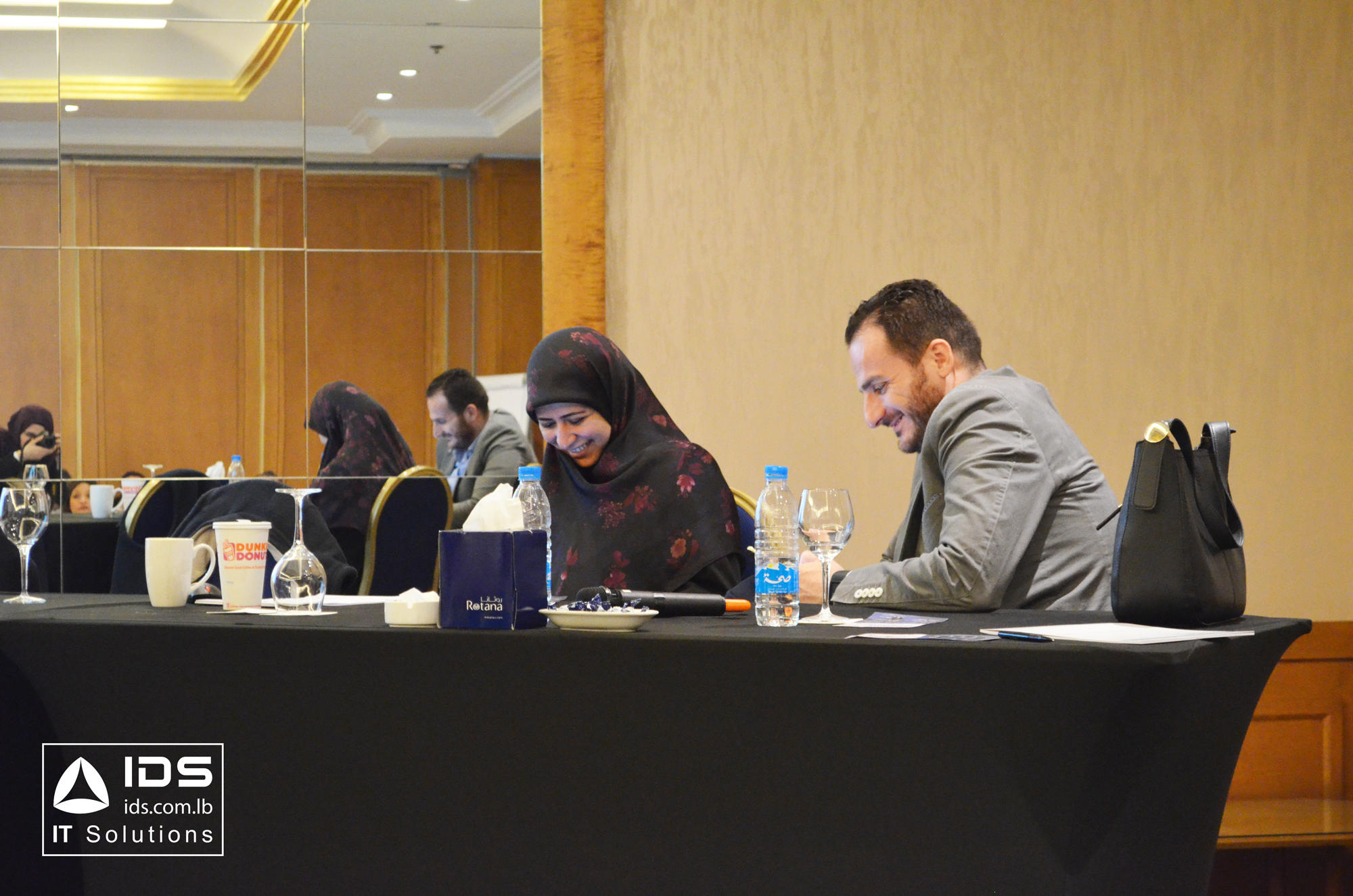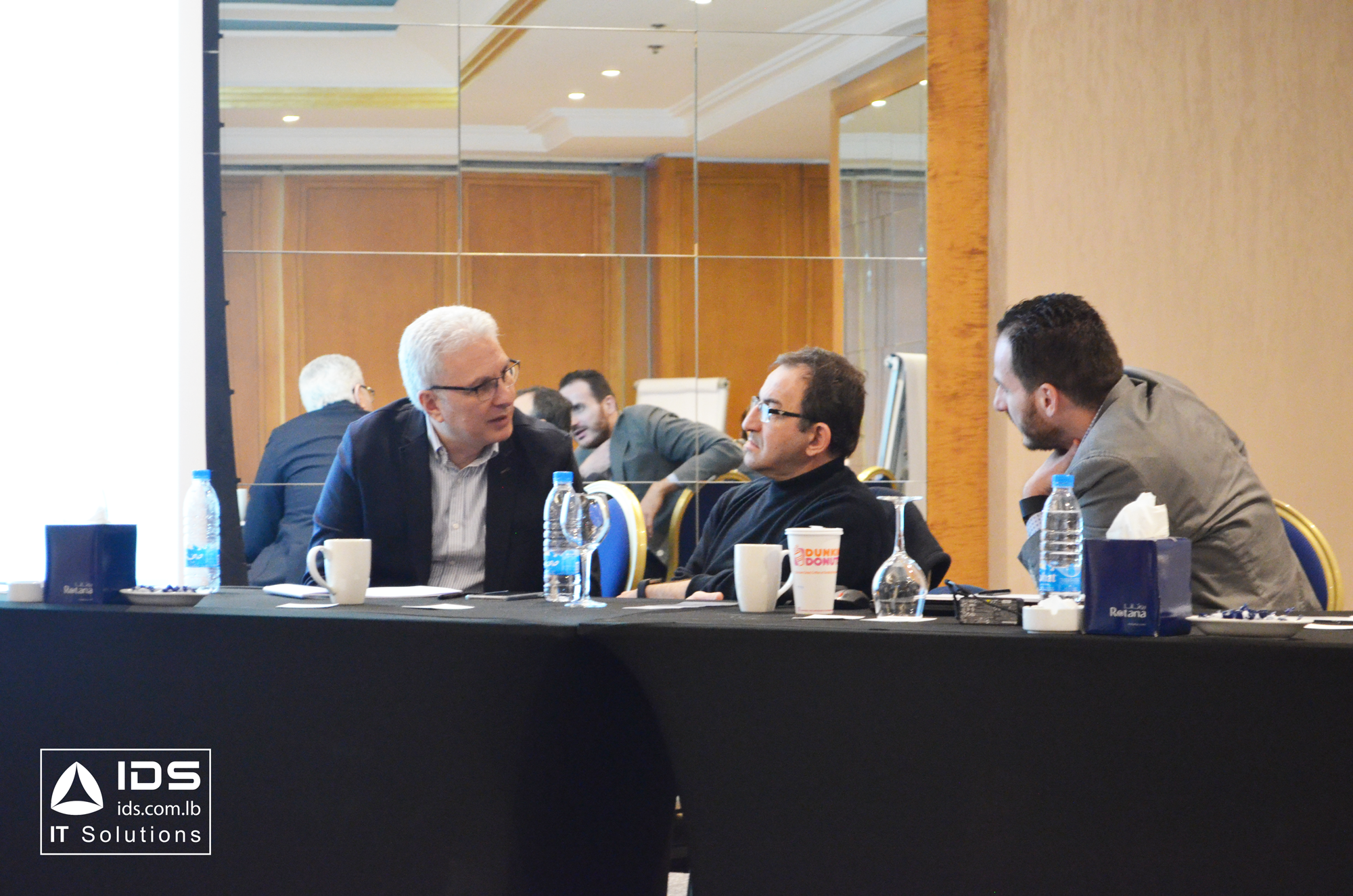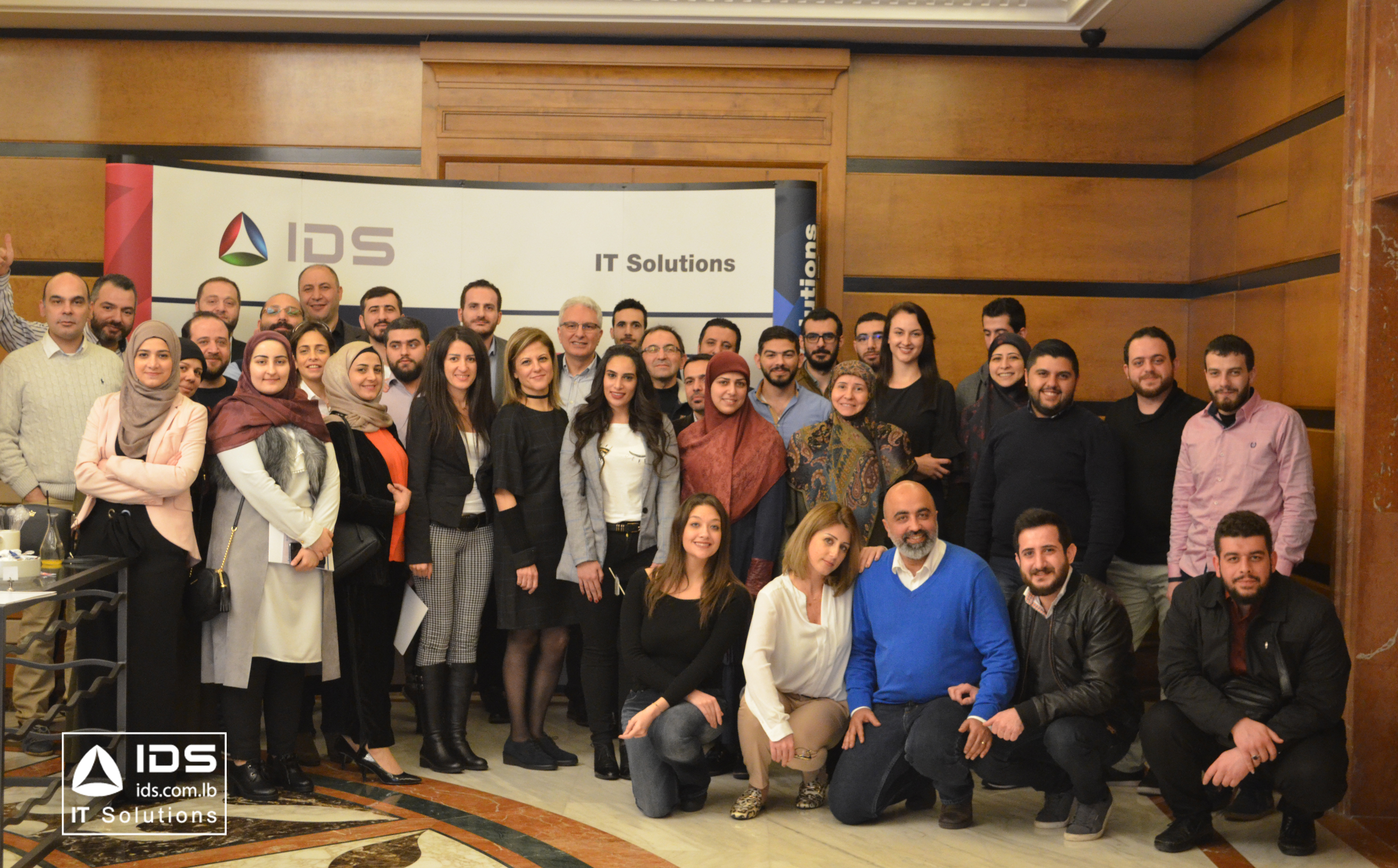 28 Mar 2018
The annual "IDS Lessons Learned" conference was held on March 3rd at the Gefinor Rotana, Hamra. 
Like every year,  the team got a preview of all the achievements and challenges throughout the past year at IDS in the different departments of the company.
Mr. Ali Hamdar started the conference by thanking his team for all the achievements of 2017, and stated all the new technology trends that we need to follow and implement at IDS in the upcoming year. At the end of his speech, Mr. Hamdar revealed the new 2018 goals set by the management and explained how these points will help in our company's growth.  
Later on, selected managers and team members, shared their projects and experiences with the clients, stating the obstacles, challenges and the different solutions used in their field of work.
The discussed topics in the event were:
Achievements / Trends / Goals 2018, by Mr. Ali Hamdar 
Libra, by Mrs. Rana Barakeh 
Libra POS, by Mr. Rabih Sabra 
Official Reports and Audit Reports Apps, by Mrs. Zeina Ballout 
Web Payroll / Salary Declaration, by Mrs. Hoda Nasser 
Online Trading, by Mr. Hani Khalifeh 
Intelligent Dashboard, by Mr. Ashraf Ghorabi 
Mobile / Startups, by Mr. Maarouf Karakeh
Marketing Strategy, by Ms. Amani Kaakour
ANJIZ, by Mrs. Diana Felkina